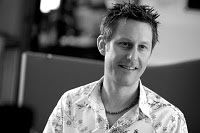 I'm Paul Sutton, a communications professional with over 15 (glorious?) years' experience in social communications, digital marketing and PR 2.0. Way back when, I started out in-house at top UK investment house Perpetual, and have since worked with a number of leading PR & comms agencies across a wide range of consumer brands, B2B businesses and SMEs. I now specialise in helping brands and businesses to strategically adapt to the new digital media environment, and to implement social media practices and digital marketing campaigns that help them to achieve their corporate objectives.
Experience
I'm Head of Social Communications at PR agency BOTTLE in Oxfordshire, UK, and over the last few years I've worked with some of the UK's top brands in this capacity, including: the HISTORY channel, Rentokil, Poundland, Dylon, Fabulous Bakin' Boys, Supreme Petfoods, MusicMagpie, and many more. In fact, both the HISTORY channel and Rentokil have now won social media awards for campaigns I devised or implemented.
I'm fascinated by the psychological and cultural impact of social media and the web, and my area of interest has always been in completely integrated communications strategies. What this means for my clients is that I completely understand that the impact of social media marketing is on human behaviour: attitudes, beliefs and opinions. Social communications, PR 2.0 and digital marketing are all about engaging with and influencing customers effectively throughout the buying process in order to influence the purchasing decision. And it's this that I focus on.
Relationships
'People do business with people', right? That's true now more than ever. In an age where everyone has a Facebook page, a Twitter profile or a blog, every single employee in an organisation is a brand ambassador who can either influence a potential client or customer to purchase…or to do exactly the reverse. So the relationships between companies/brands and their audiences have never been so important. My role is to build those beneficial relationships.
But the same goes for the way I work. I'm not stuffy, I'm not overly formal and I'm certainly not one of those 'social media gurus' you read about. I like my BOTTLE colleagues to work in partnership with our clients as an extension of their existing team. If my knowledge and experience can help individuals within client companies to grow and progress, then so much the better. But what I always insist on is integrity, honesty and respect.
Industry recognition
I regularly guest blog around the web on the subject of PR 2.0 and social communications, and you may have run into me on any number of leading industry blogs such as Deidre Breakenridge, Ragan.com, Social Media Today and Spin Sucks. I'm also a member of the steering committee for the Public Relations Consultancy Association digital group, which is guiding the entire UK PR industry in the adoption of social media and PR 2.0.
Over the last year I've been asked to take part in numerous social marketing and industry-specific events and panels, including Internet World, the UK's largest digital marketing event at Earl's Court, the Social Media Academy, the Social Clarity focus group, and the MyNewsDesk Future of Communications debate as part of Social Media Week 2012.